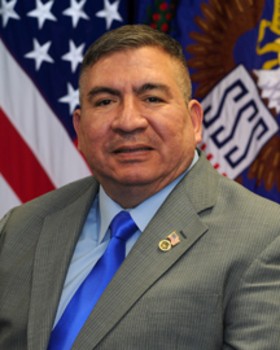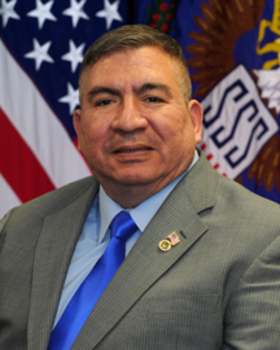 Selective Service director sees 50-50 chance for women draft registration
There is a 50-50 chance that women will be required to register for a possible military draft now that they are allowed to serve in all combat roles, Lawrence G. Romo, director of the Selective Service System (SSS), told a National Press Club Newsmaker audience Jan. 29.
"There has been no change in the Military Selective Service Act to require [women] to register [with SSS], or be subject to a future military draft," Romo said.
Current law requires that only men between the ages of 18 and 25 be registered with SSS to be available should Congress declare a national emergency requiring a draft by lottery. A 1981 Supreme Court decision sanctioned a male-only draft as constitutional, but in part because women at that time could not serve in combat.
The White House, Congress and the Pentagon are weighing the legal implications of the Obama administration's decision to allow women to serve in combat as it affects registration with SSS, Romo said. Women are still treated differently in the military because, unlike men, women must volunteer to serve in combat roles, he added.
"We do not make policy, we implement policy," Romo said of his small independent agency.
The SSS is in fact an independent federal civilian agency, Romo clarified, noting that some believe it is an agency within the Department of Defense.
Registering with the Selective Service System "is not signing up for the Armed Services," Romo said.
SSS's dual missions are: to provide untrained manpower and healthcare personnel to the Armed Forces in an emergency and manage an alternative service program of men classified as conscientious objectors during a draft who would serve in the community instead of in uniform.
While prospects of a draft seem remote, Romo said his agency is "one of the best national-security bargains" should additional military personnel be needed in an emergency.
The SSS, which has an annual budget of $22 million and a permanent staff of 124, oversees and trains about 11,000 stand-by volunteers who would staff boards of appeal if a draft was activated. Draftees accepted by the military could appeal to the boards if they have a religious objection to military service or other special circumstance.
Board guidelines might have to be tweaked if women were drafted and that the SSS could handle the addition registration load with a modest increase in staff and budget, Romo said.
Asked about transgendered Americans or those who undergo sex-change operations, Romo said current draft law defines a person's sex as the sex they were born with.
Romo reviewed the obligation of non-citizen males to register with SSS, even if they are in the country illegally. They can do so at Post Offices even if they do not have a Social Security number. He said registering could help illegals gain legal status by establishing how long they have been in the U.S. and showing good faith in following the law on registration. The SSS does not share information about legal status with any other government agency, Romo said.
The post-Vietnam era increase in women serving in the military may have forestalled the need for a draft, Romo said. Only 3 percent of those who served during the Vietnam War were women whereas 15 percent of today's volunteer servicemembers are women.
Less than 1 percent of Americans currently serve in the volunteer force and that in 2005 and 2006 the Army had to lower its qualification standards to meet its manpower needs, Romo said. "Yet, we rely upon that one per cent "volunteer force" to protect our entire society," he said.
Romo called the agency "the only back up to the all-volunteer force" and "an inexpensive insurance policy – in a still dangerous and uncertain world."
Romo lamented the fact that only one in four of the 6,500 males who turn 18 every day would meet current military physical, moral and mental standards. He said he was "disappointed" that a handful of states, including California, refuse to participate in a program under which draft-eligible men must register with SSS to get a drivers license.
"Californians are among the lowest," Romo said drawing hushed laughter from the audience, which included 25 students from the University of California Washington Center located here in the District.
States-rights concerns have kept Congress from sanctioning non-participating states, Romo said.
So, which states have the highest SSS registrants?
"Virginia is strong – so is Texas which makes me proud," quipped Romo who is a native of Texas.
Romo's appearance was arranged in coordination with the NPC's American Legion Post 20.